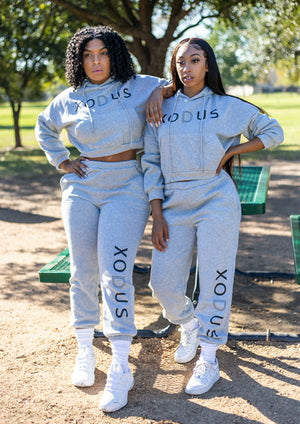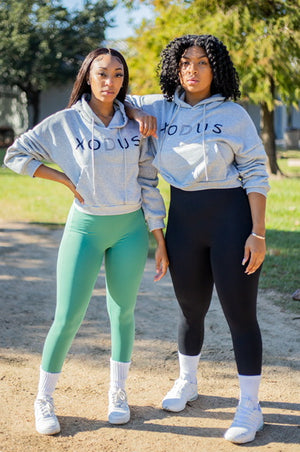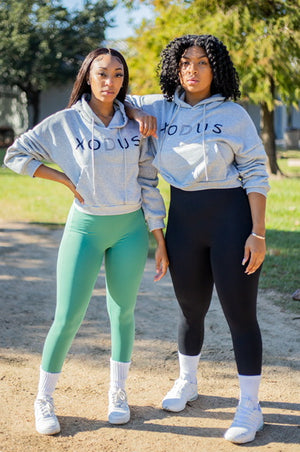 Xodus Gray Crop Top Hoodie
This lightweight crop is one of our favorites.  Best paired with the Gray Xodus ankle sweats, this crop is versatile for all occasions.
Models are wearing sizes Small and Medium.
***Sleeves do not go all the way to wrist.***
For  Baggier fit is recommended to go up 1 size.